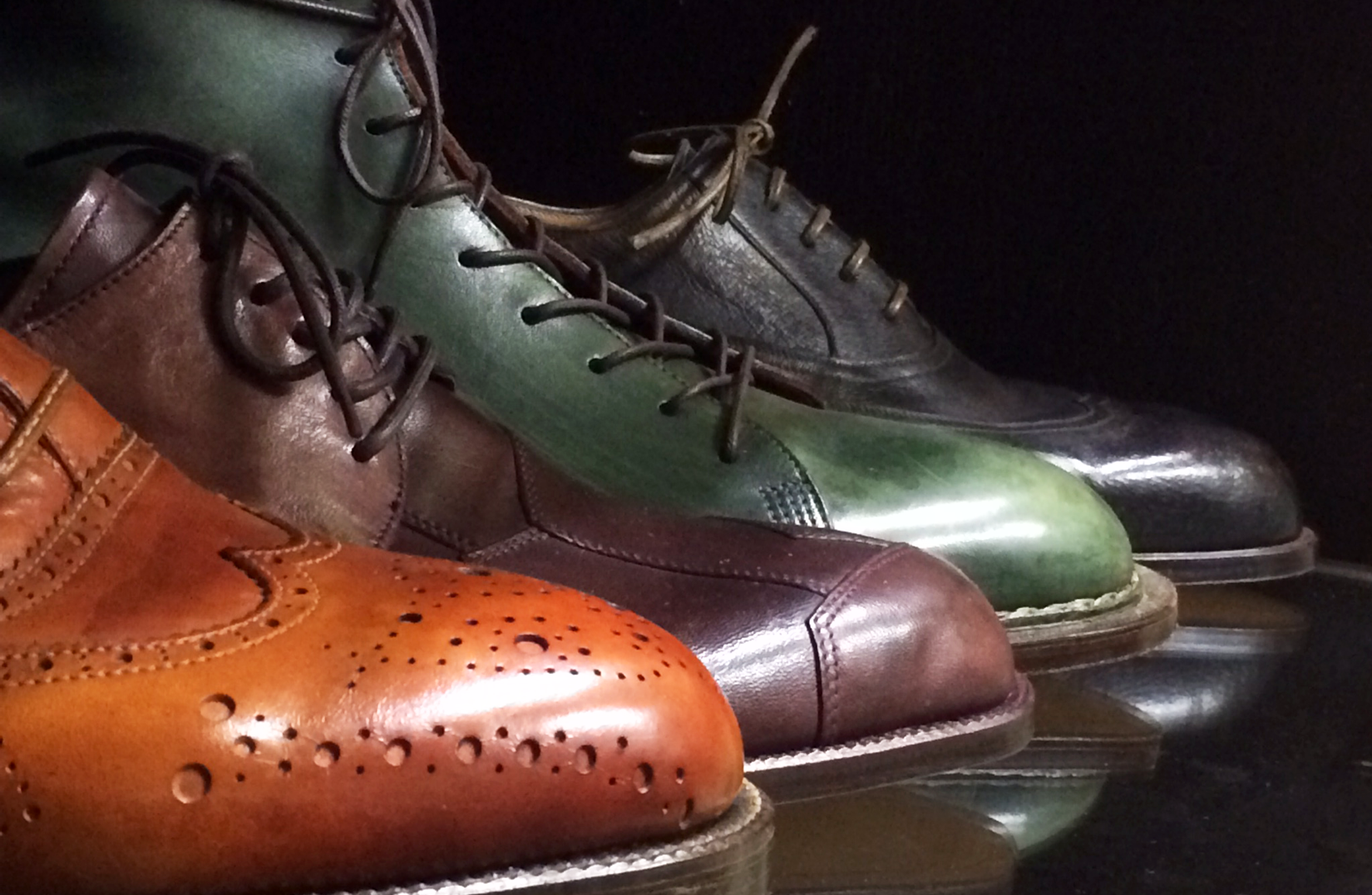 The standard for hand-sewn shoes
This is the hand-welted construction. Here, the leather material called the welt is sewn to the sole at a parallel and allows the sole to be more flexible. The bottom filler (cushioning area located inside of the sole) space is smaller.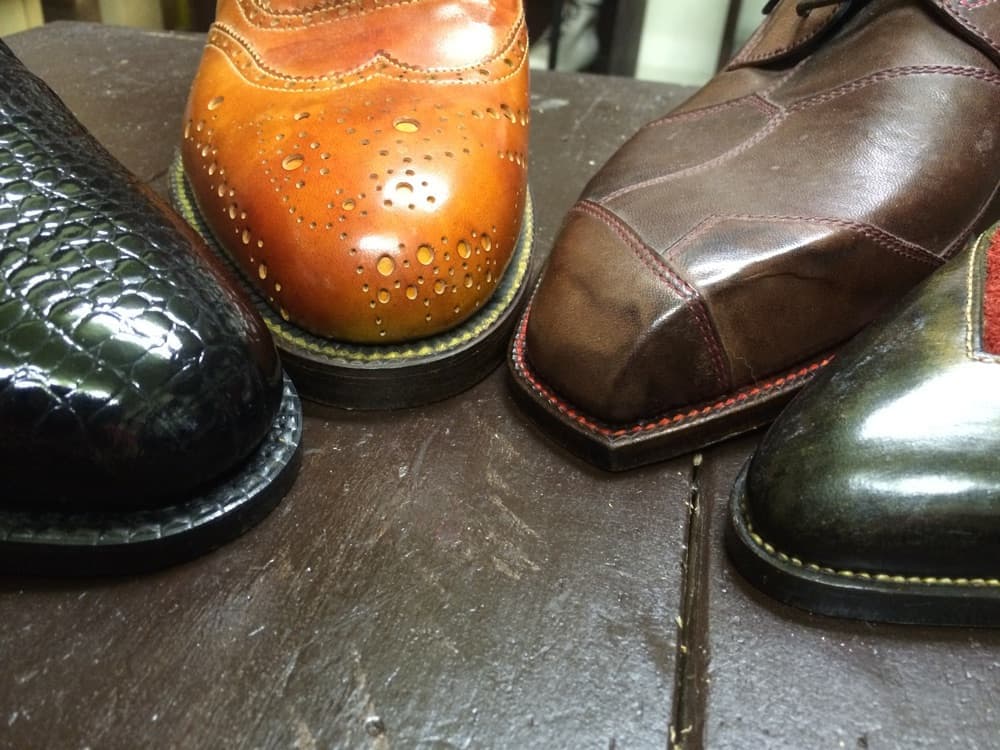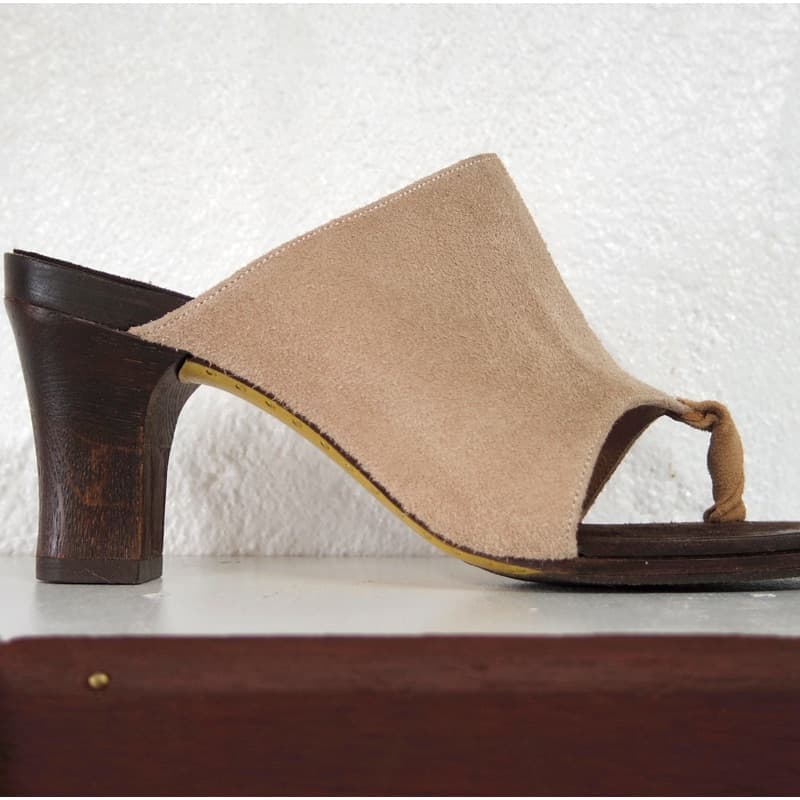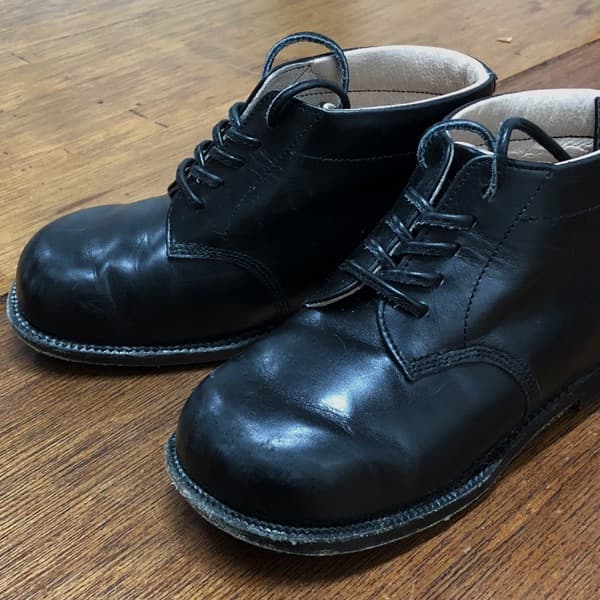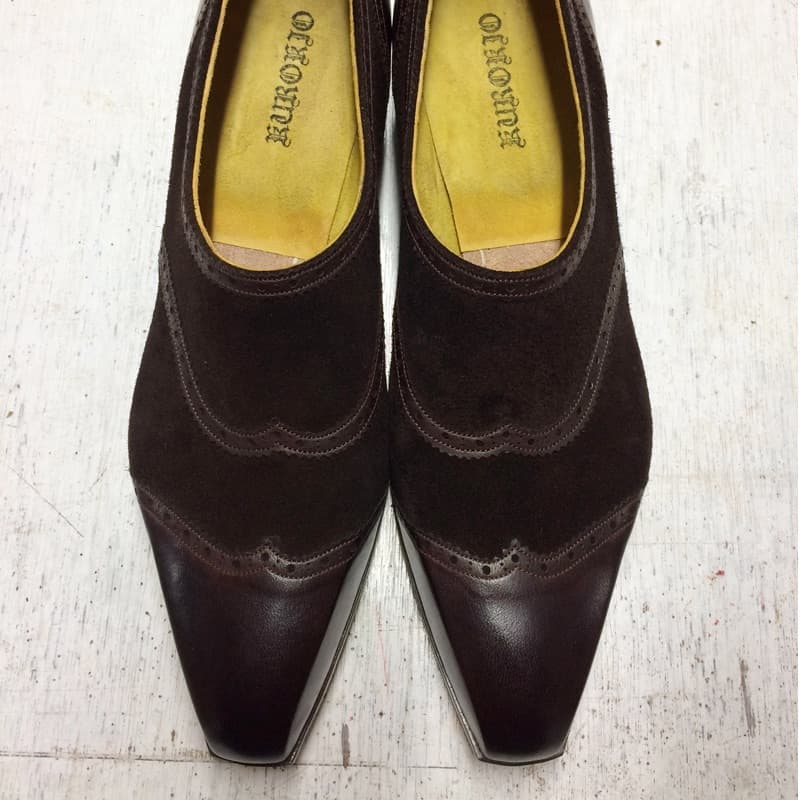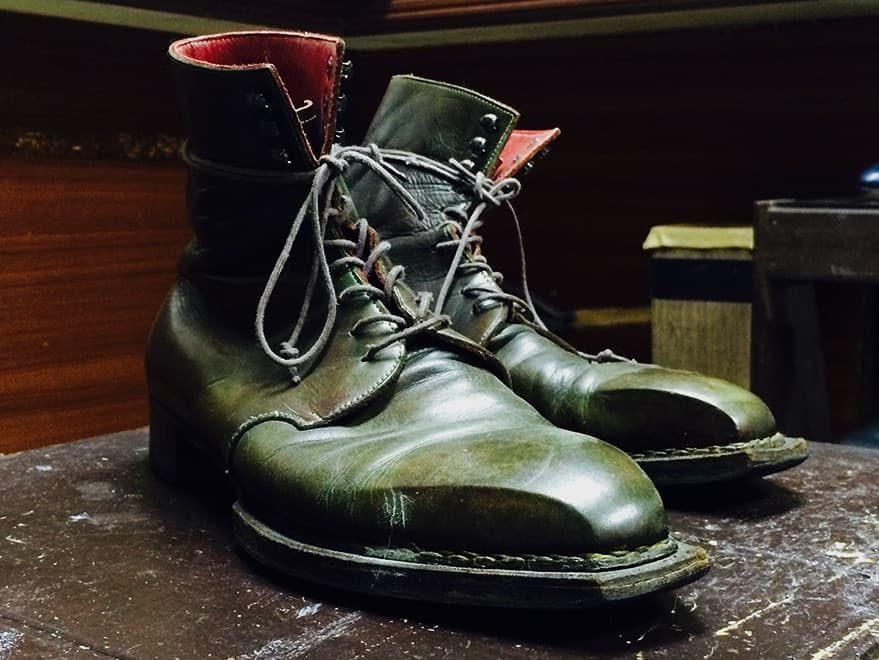 I like the way it looks.
This is the Norwegian construction. Don't the hand-sewn stitches that you can see on the upper look great? I like it very much. Although it may not be the standard for hand-sewn shoes, it is less complicated to make because there is no welt. These shoes give out a typical handmade feel. Note that there is not much space to include a bottom filler.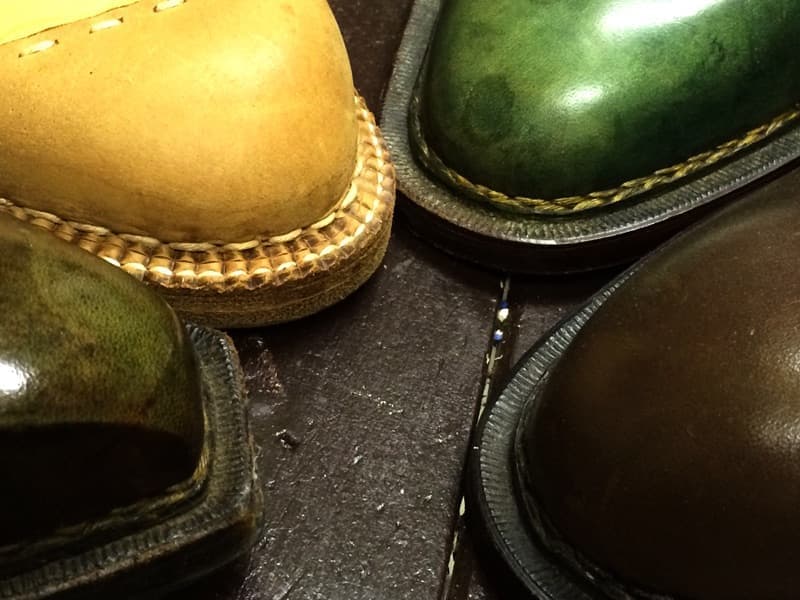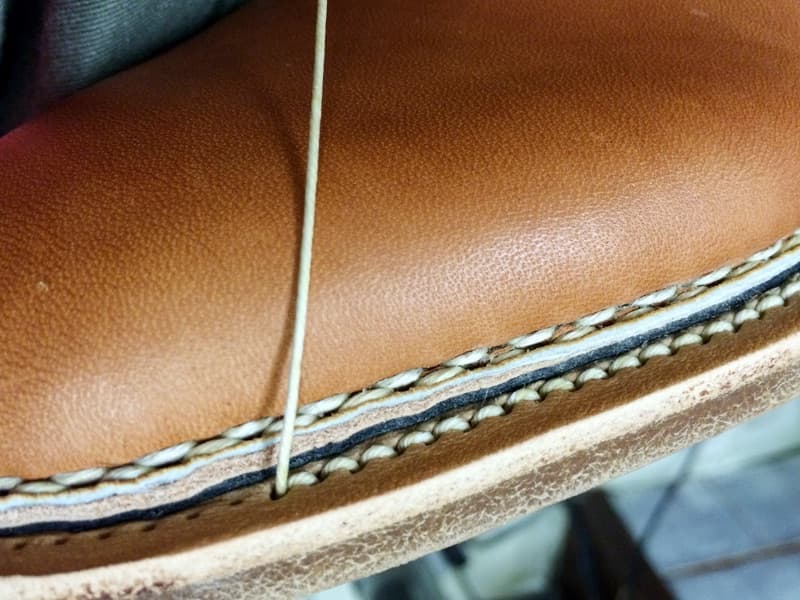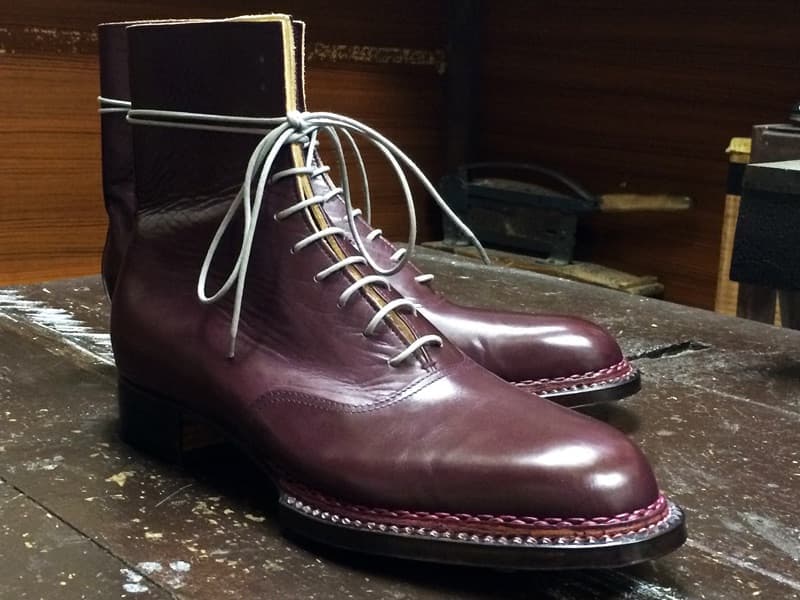 What are the differences between the different construction styles?
If there were to be a difference, it would be how the different construction methods influence the sole's flexibility. The following are the types of construction available at our store:

Stitchdown construction
Norwegian construction
Hand-welted construction
McKay construction
Blake-Rapid construction
Norwegian welt construction

The order from top to bottom goes indicates construction styles that have most flexible to less flexible soles. However, depending on the leather used for the upper (the part of the shoe that covers the upper feet) and the material and thickness of the sole, a shoe's flexibility may change. Therefore the above order may not be 100% accurate.
In terms of water resistance, a McKay construction shoe with leather soles will have less resistance to water whereas hand-welted, Norwegian, and Norwegian welt construction shoes can repel water better. However, shoes with leather soles are bound to soak some water regardless of construction.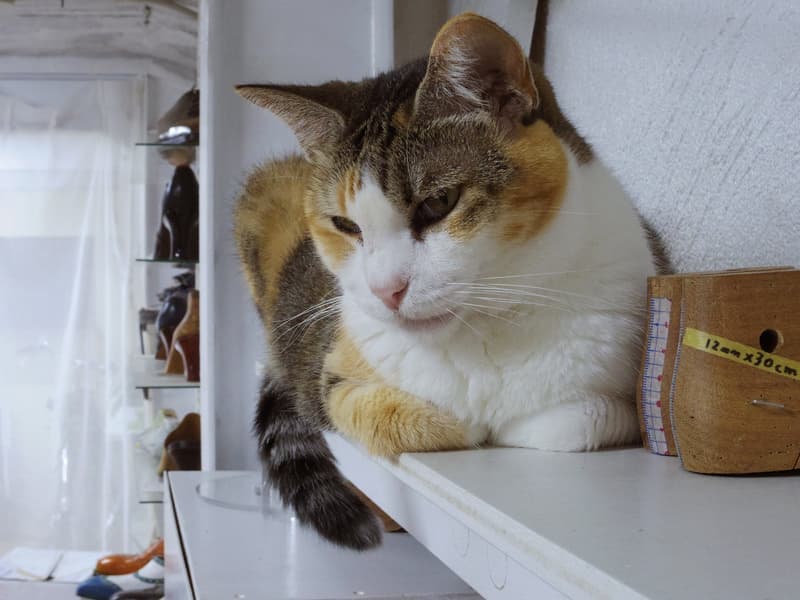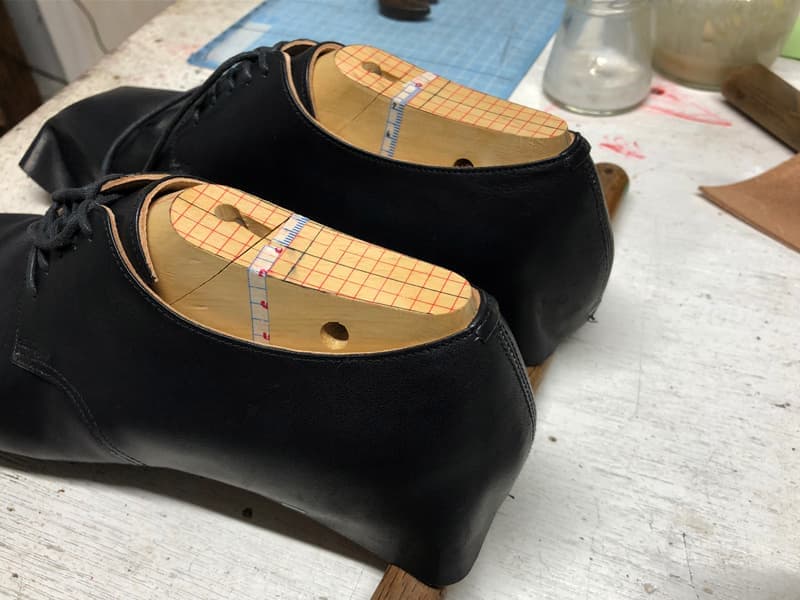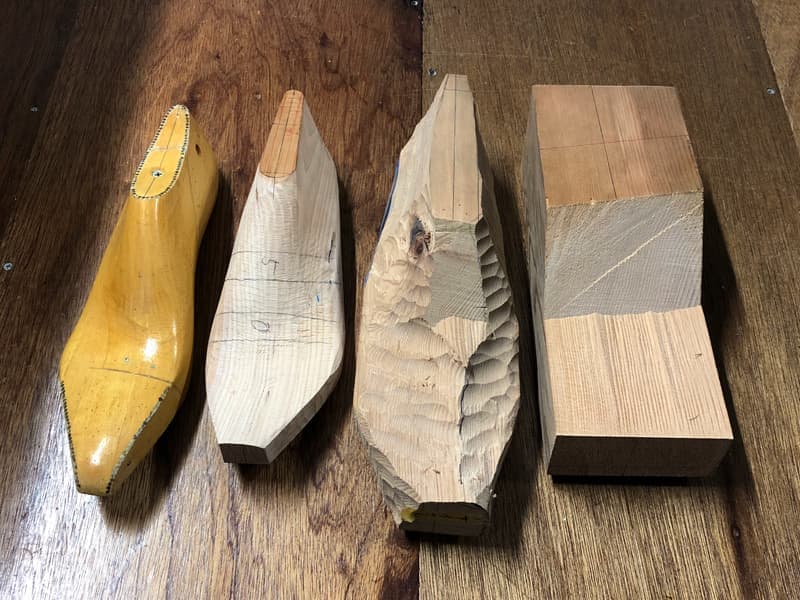 Due to its durability...
This shoe is not very flexible. The stitching you see in this picture is an example of the Norwegian welt construction. Because the leather that is sewn on the sole forms an L-shape, there is less flexibility of the sole. The picture on the right has an 18mm sole and the weight of one shoe is 750g. There is less flexibility of the sole in this shoe, much like its rough and sturdy aesthetic.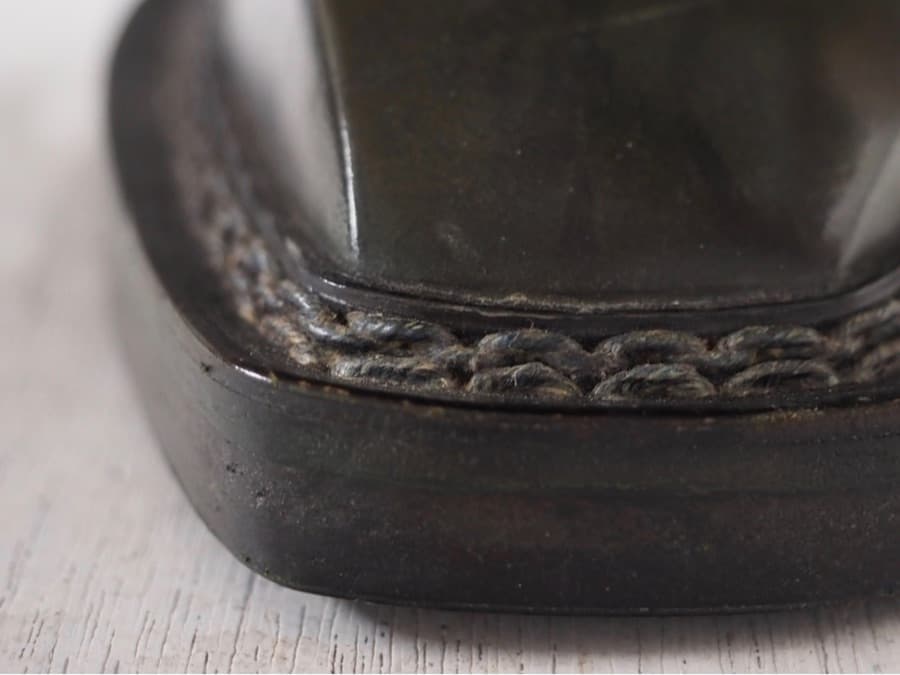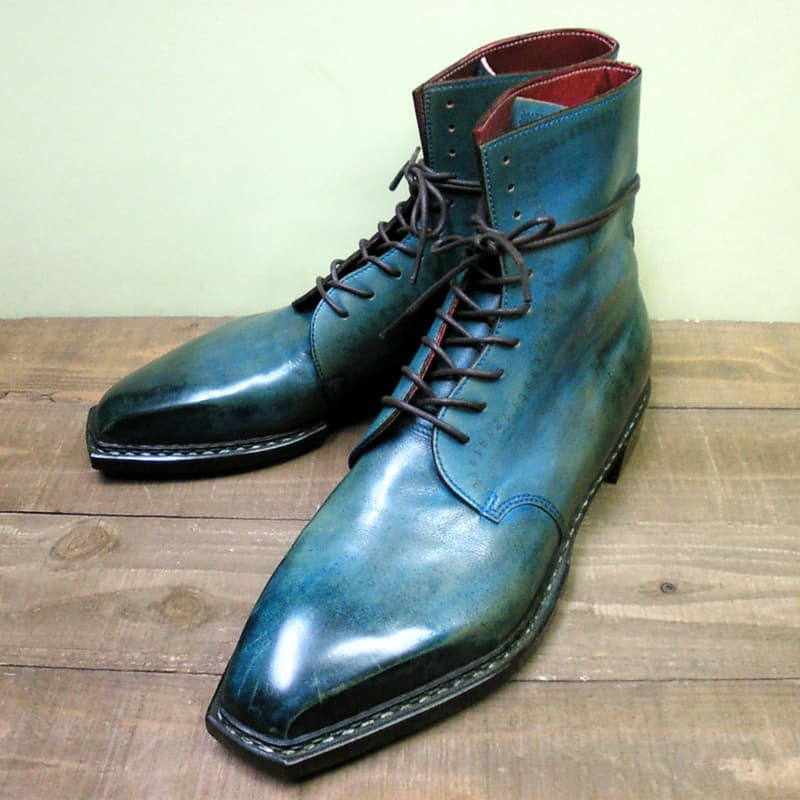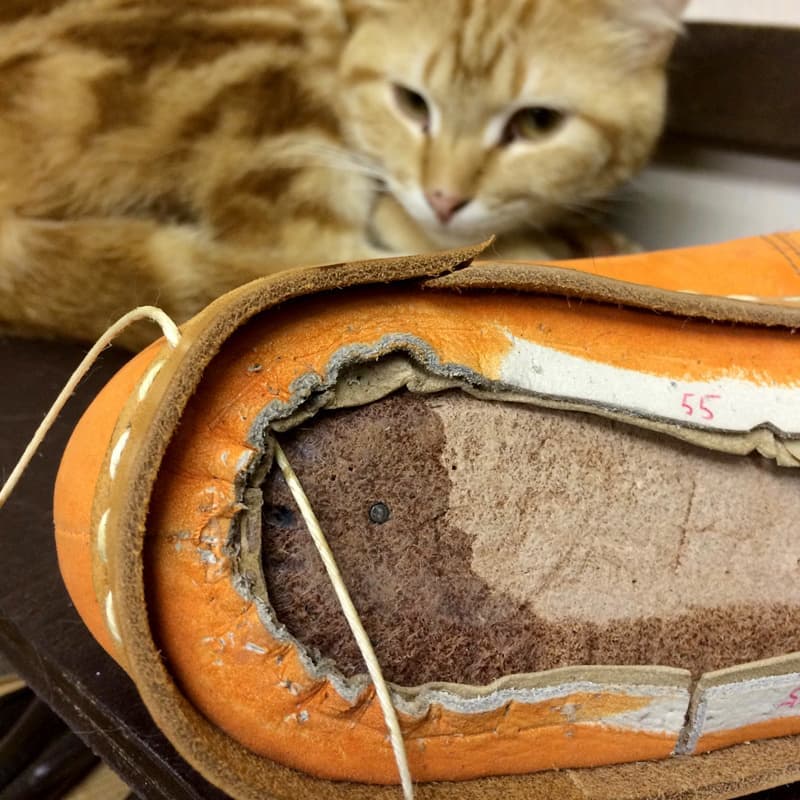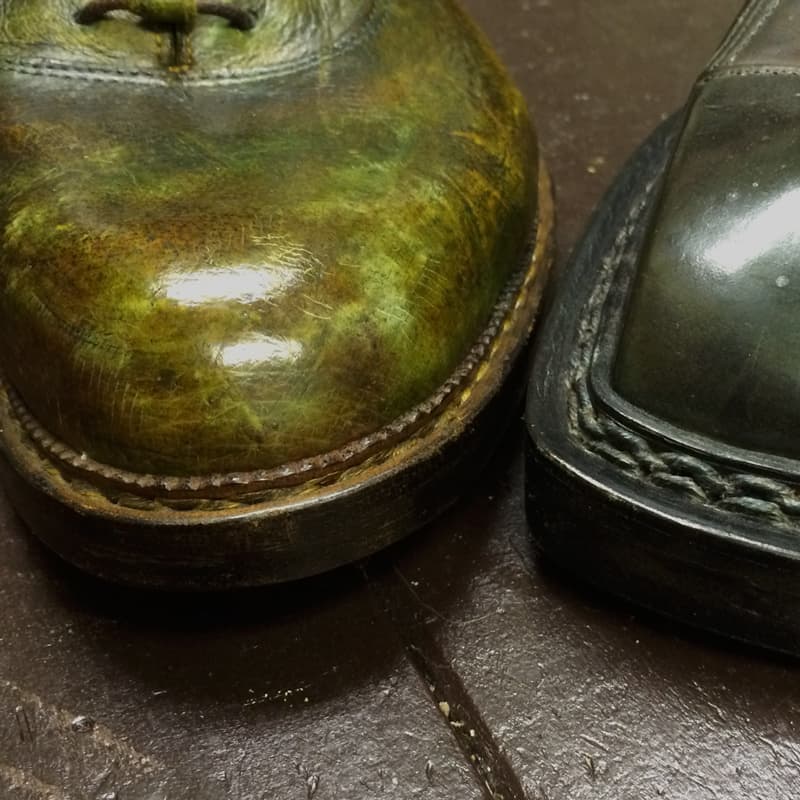 Can you tell the difference?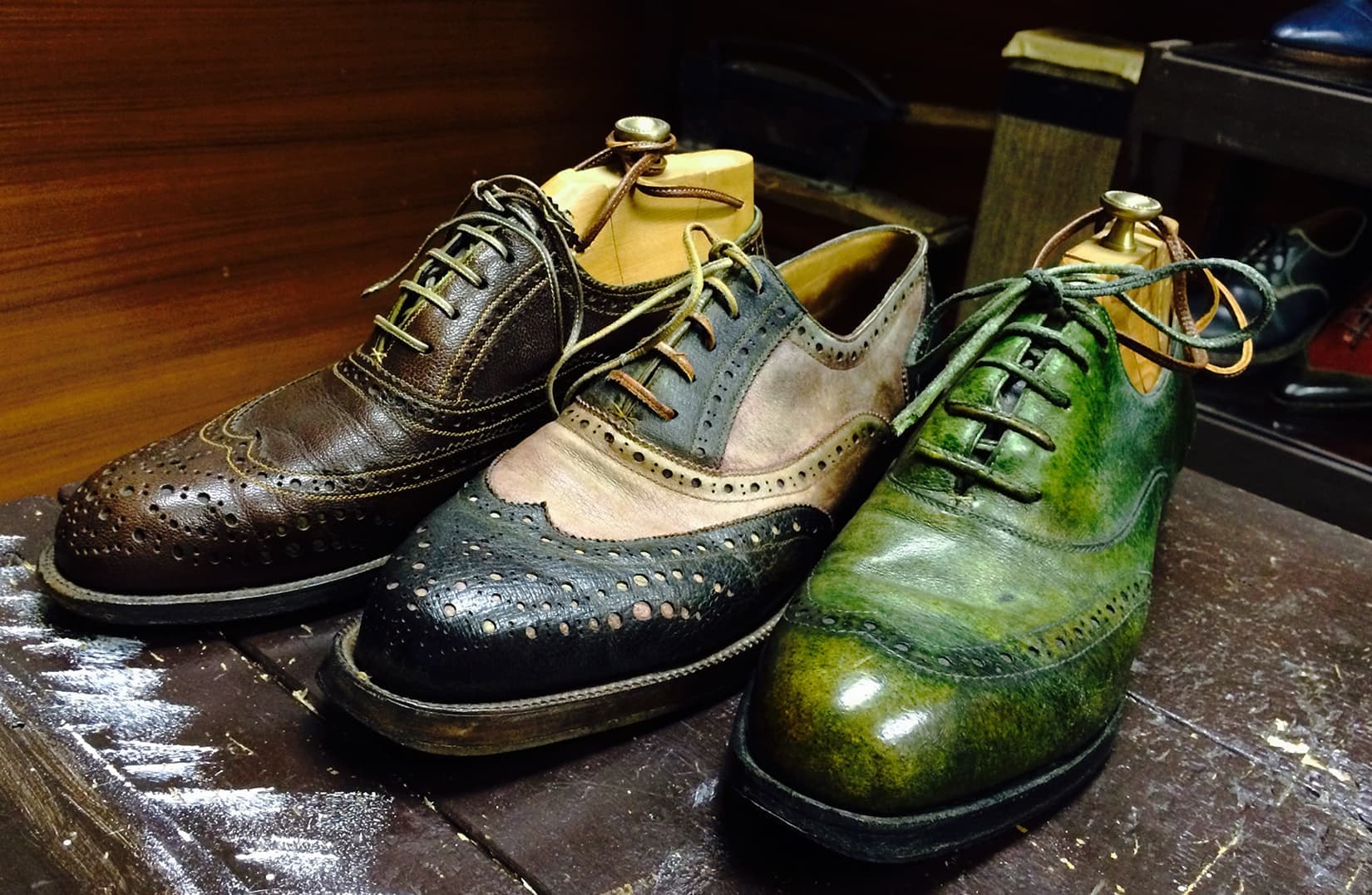 Even though the above three shoes were made using the same last, they have a different look. There is a difference between the thickness of the reinforcing material and how the sole is sewn to the upper. Wouldn't you agree after my explanation?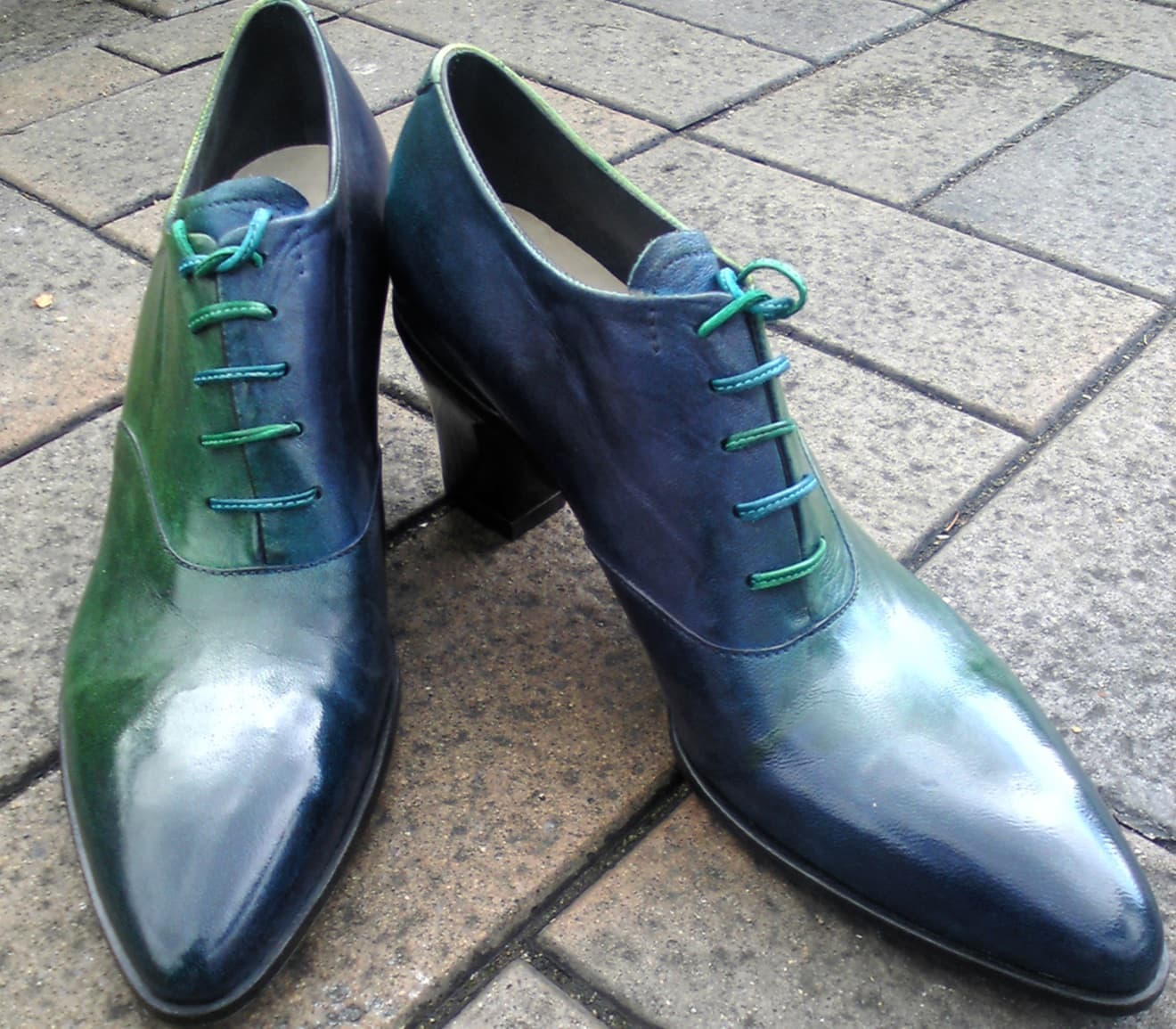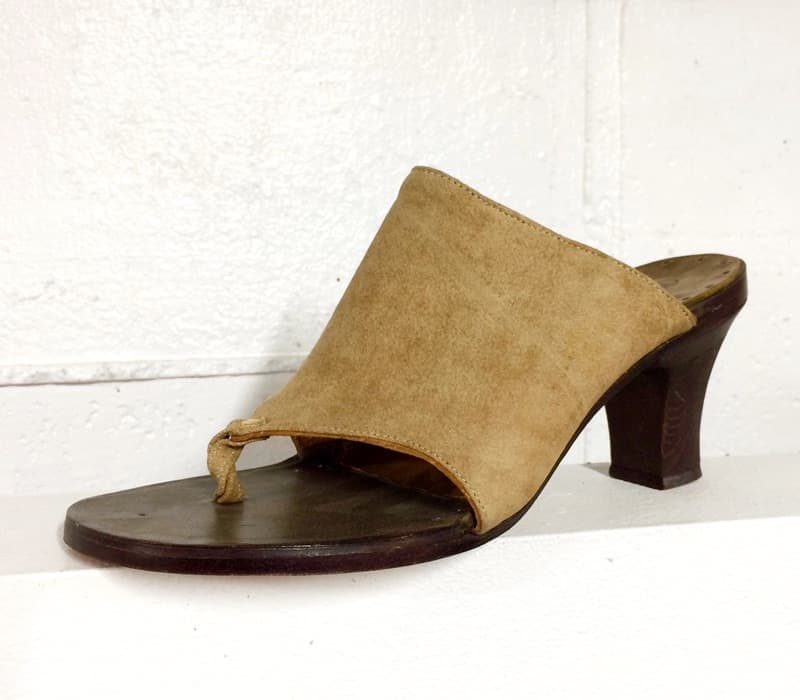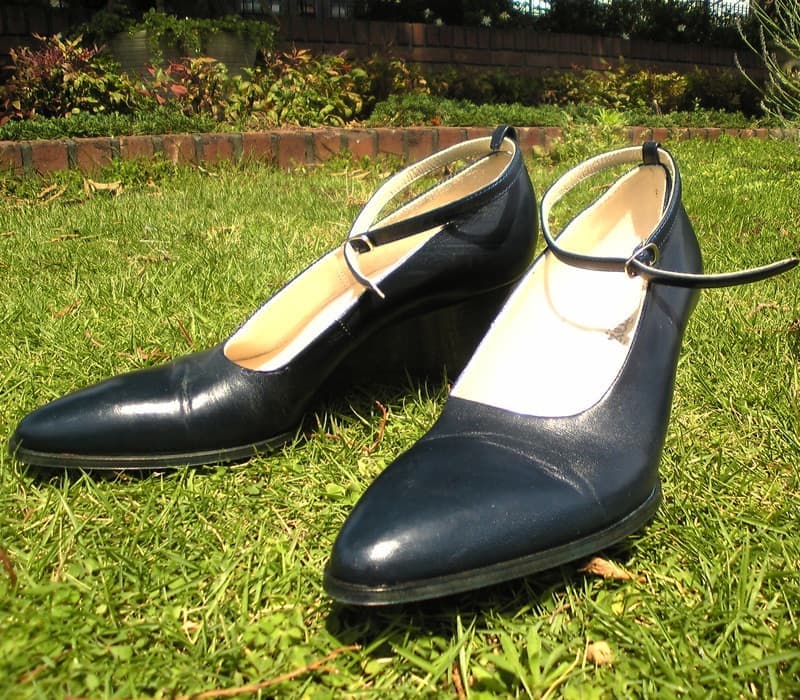 There are as many stories as there are stitches.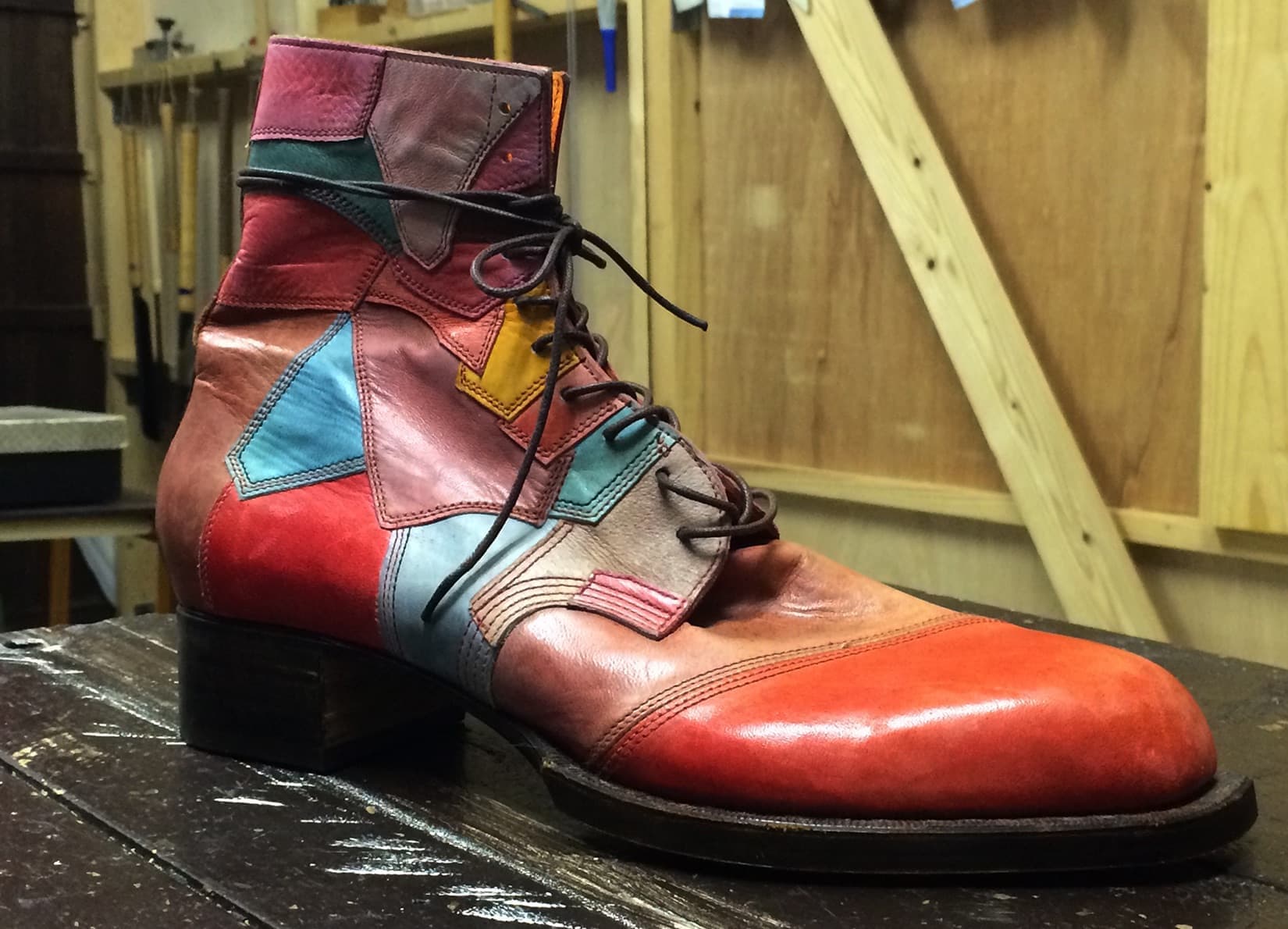 Although the above statement is a lie, the following is true: There are as many needle holes as there are stitches. With more needle holes the material becomes more vulnerable to tears, but since it's impossible to keep so many things in consideration, I've created a shoe that incorporates patchworking. Here, even a cat's scratches will remain invisible. When a lot of scrap material is accumulated, I'll whimsically create these types of shoes.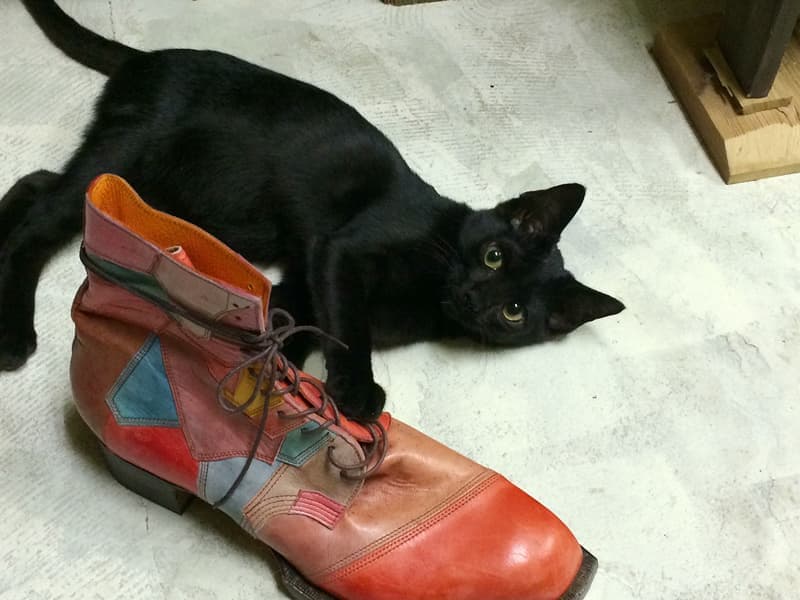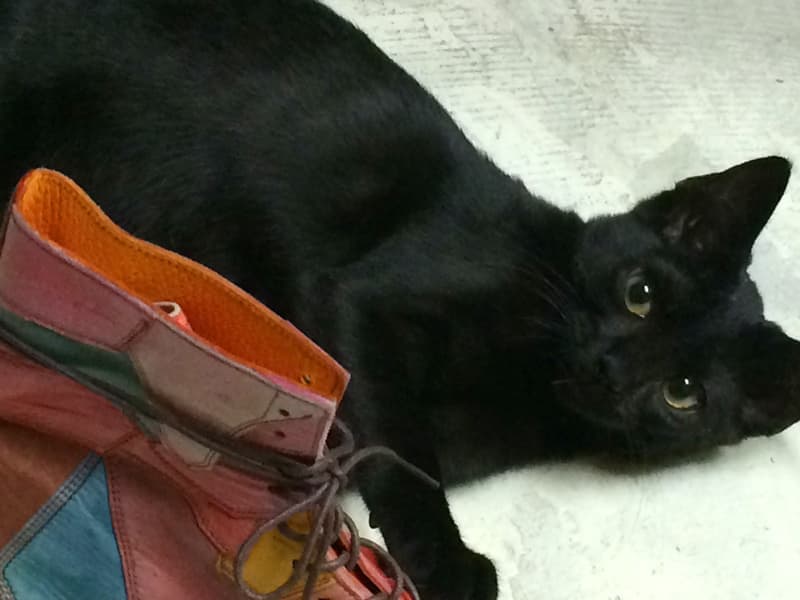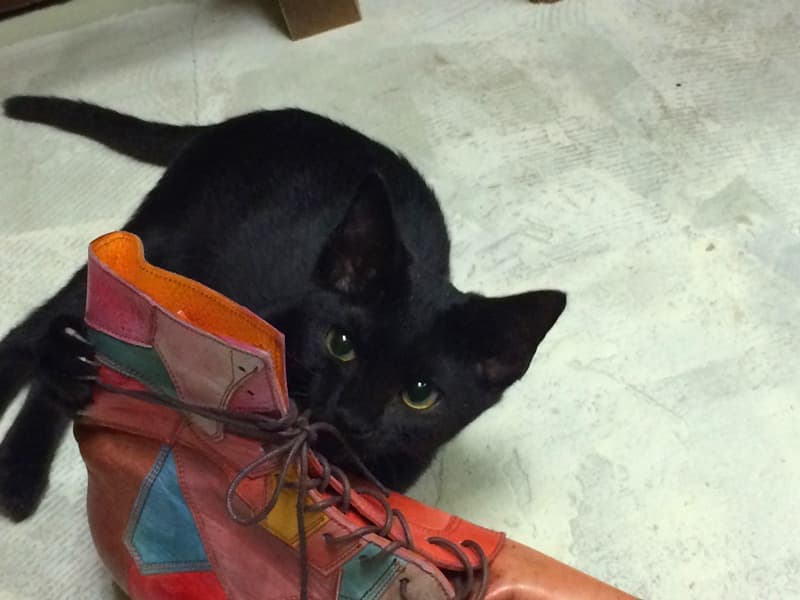 The Last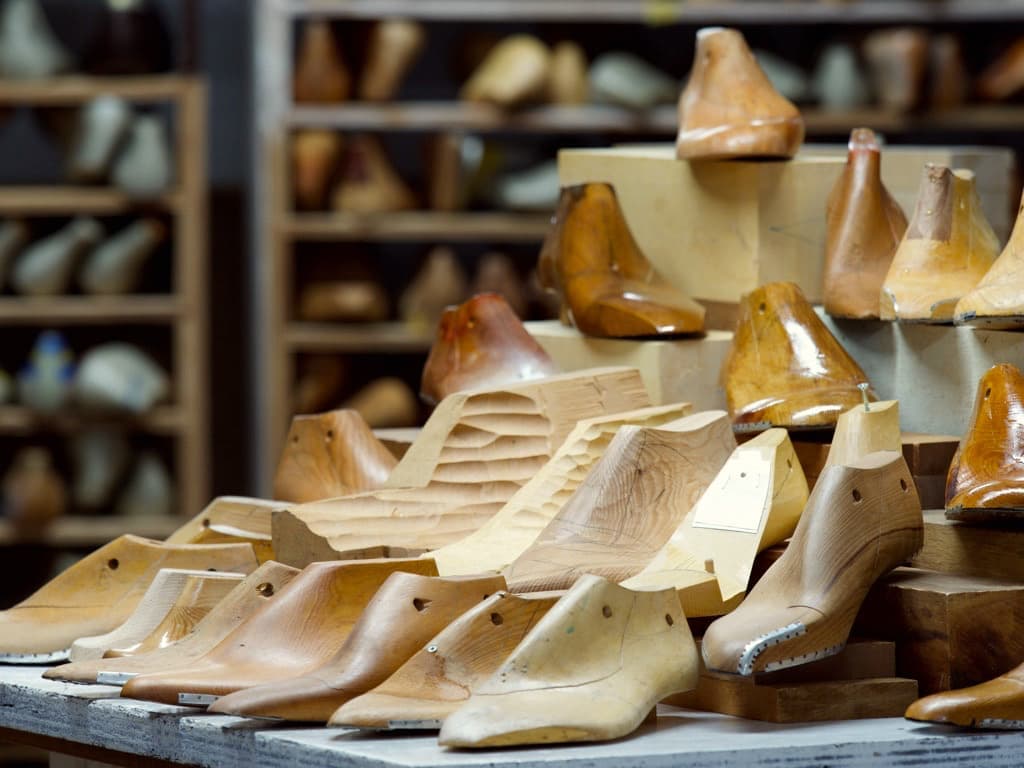 Creating the last is an important part of shoemaking. For fully customized orders, we create a lasts for each person. We measure both the right foot and the left and create a last from a block of wood. However, what is most important is not that the last is created from scratch but that appropriate adjustments are made to reflect the client's foot.
Then, why do we create individualized lasts from scratch? This is because we have a unique process when it comes to shaping the last that matches the client's foot. The client's feet will have its own characteristics and preferences, and to match the client's needs, it is easier to make a last from scratch. Plus, it is cheaper option compared to working on a pre-constructed wooden or plastic last (at least for me, that is). To be honest, I prefer the process of creating my own lasts.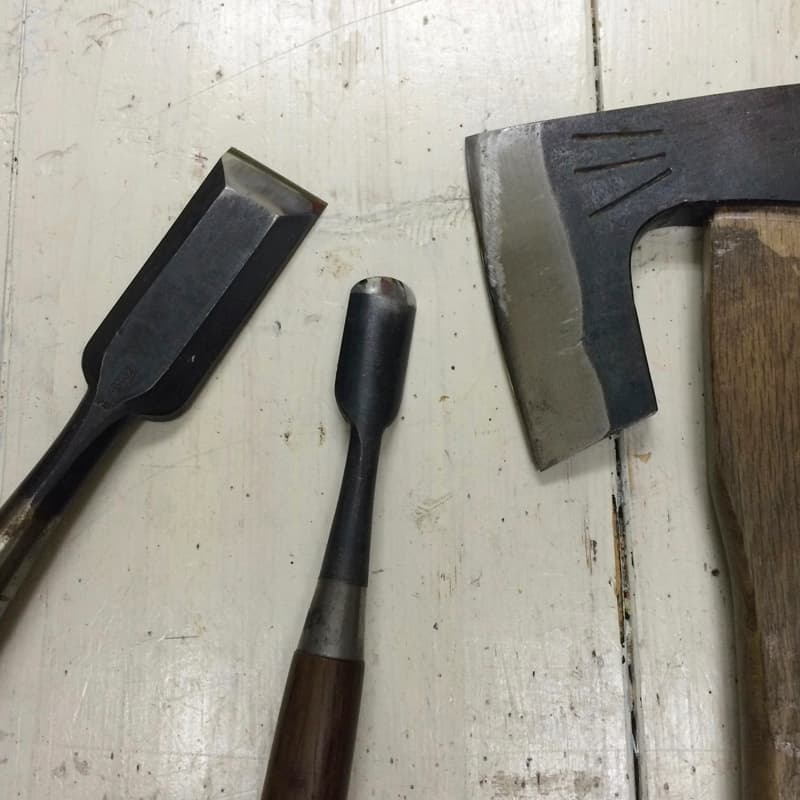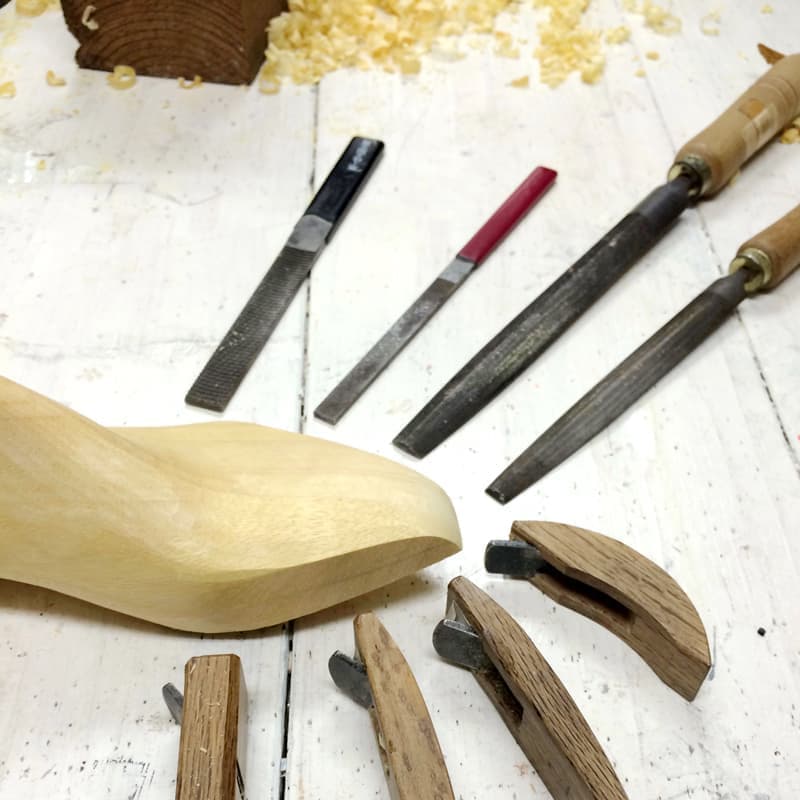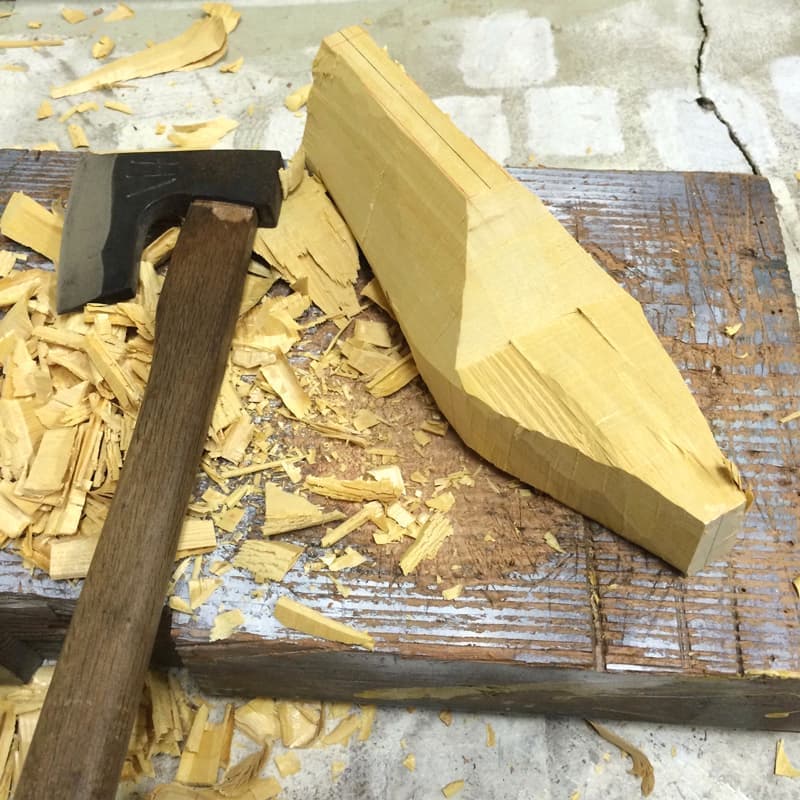 The Upper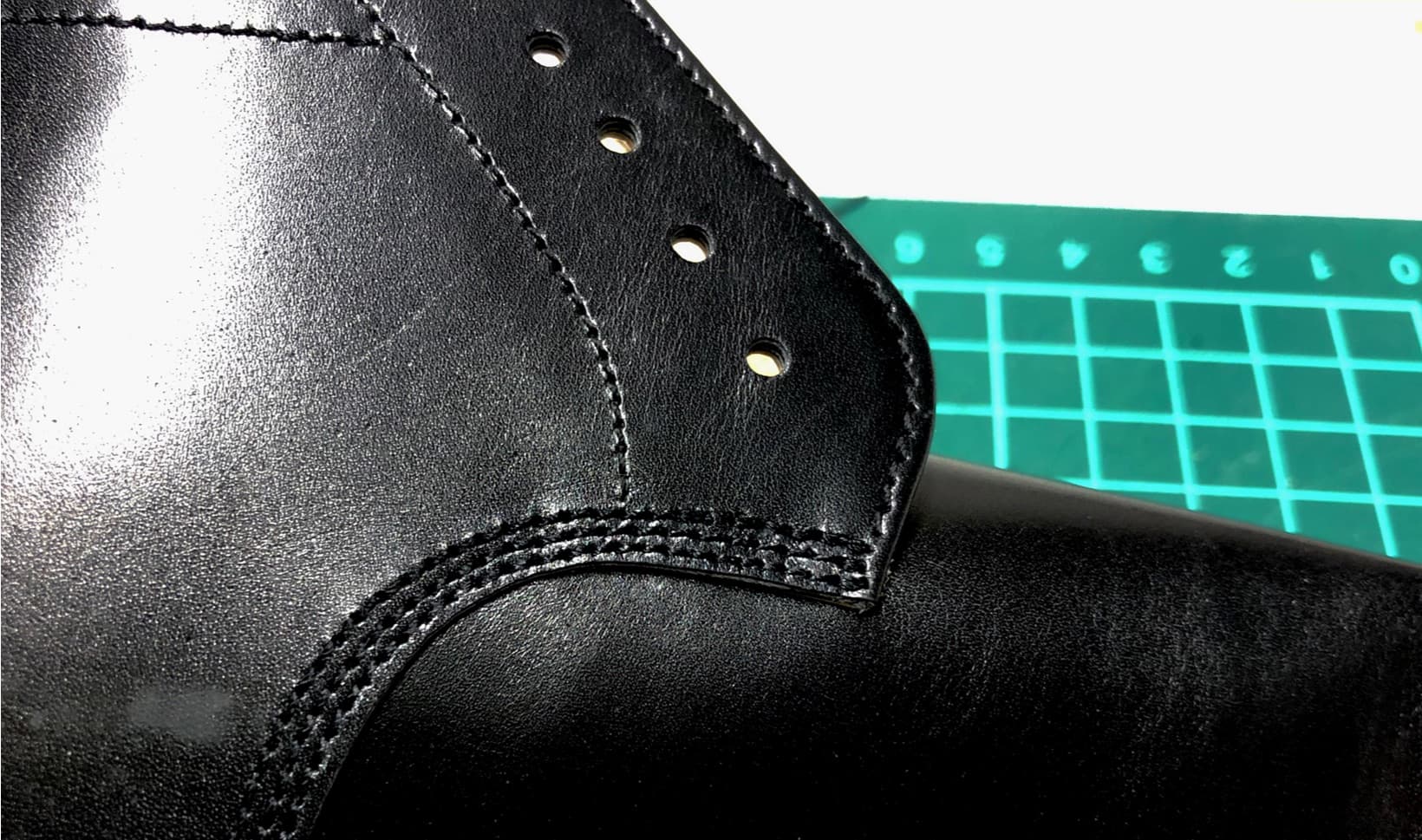 Even if we create a shoe based on the same last, depending on the material of the upper, how it feels on the foot will be different. The material (leather or fabric) can be thick or thin, hard or soft, and they all have their advantages. Depending on the type of shoe, we select the material and it can even be dyed to the desired color. The toe or the heel can be reinforced by inserting material, or it can remain soft by not inserting anything.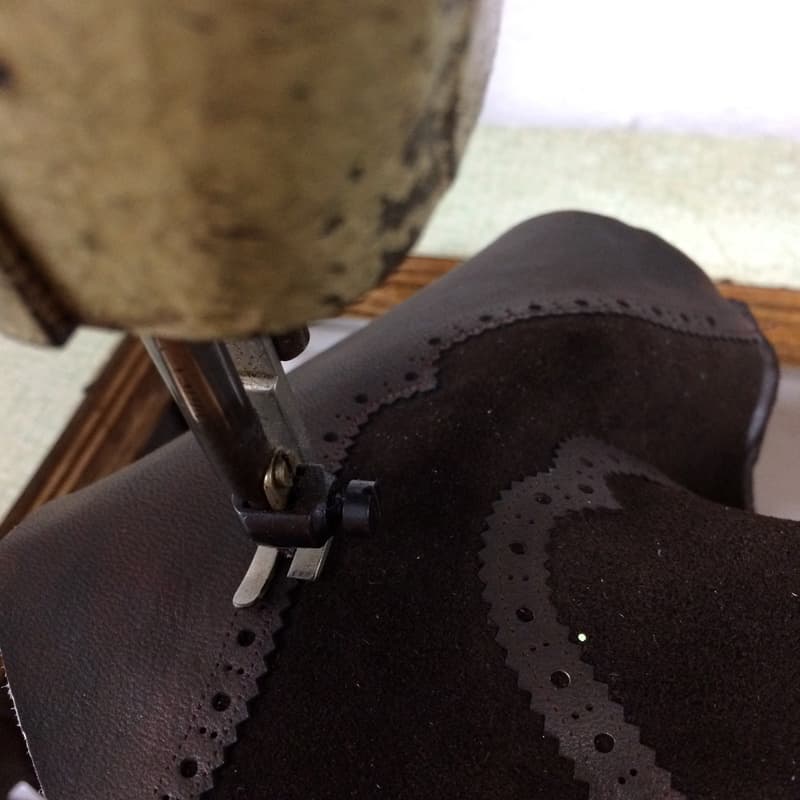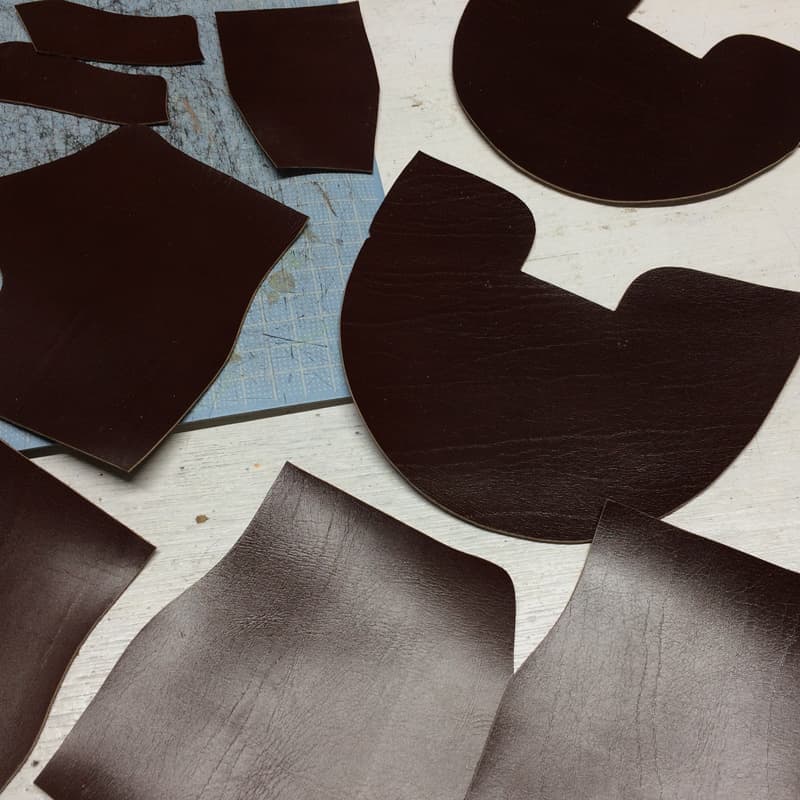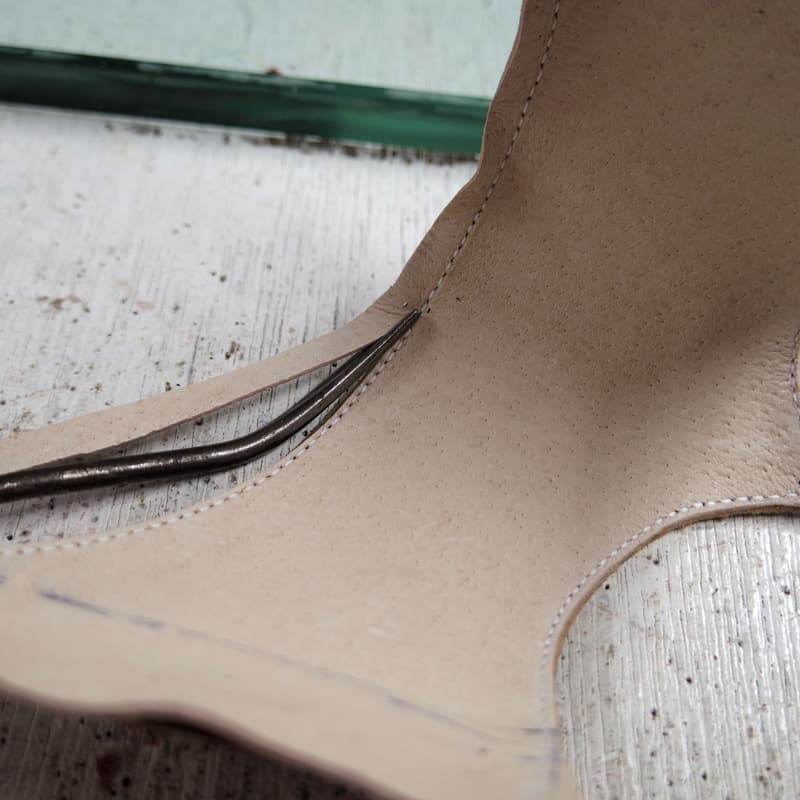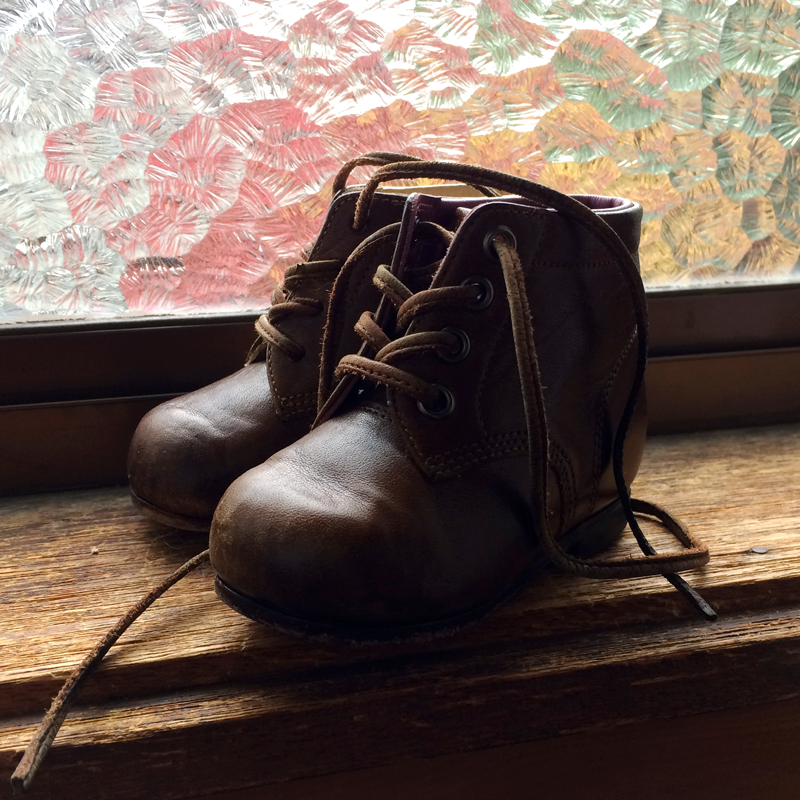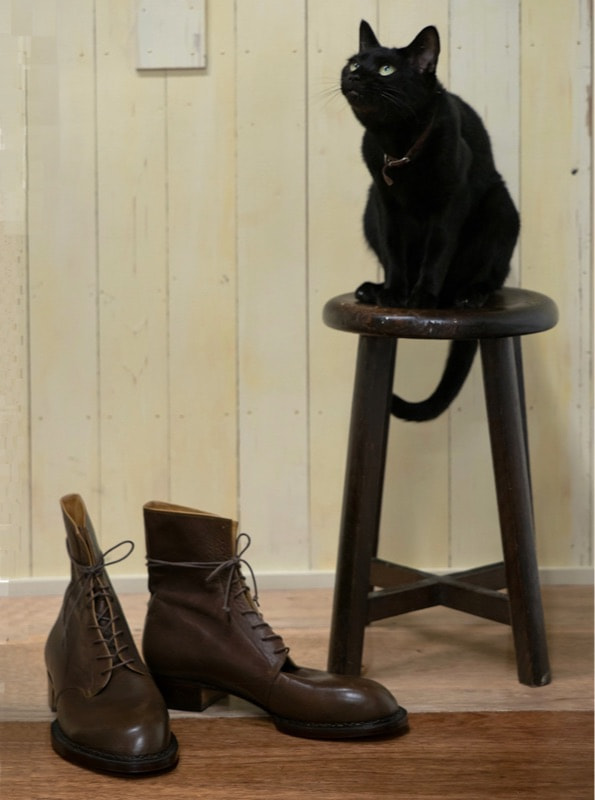 I've always enjoyed making something since I was a child.
I would customize plastic models (that typically ended up unfinished), or sharpen knives (that typically became more blunt). At 16, I worked at an ironworks where I learned how to make working planes and using the centering tool for workpieces.
When studying carpentry, I learned the importance of sharpening knives and their sharpness, along with how things need to be parallel or perpendicular. When I wanted to become a painter, understanding color and creating sketches were too difficult. Here, I learned the importance of giving up.
When I started making clothes on my own as a hobby, I learned how to make patterns and use a sewing machine.

At the age of 20, I became interested in leather shoes. When I started to fix the heel part of my own shoes, I started working part-time at a shoe repair store. After three months, I left and began my own shoe repair business without much preparation.

The shoes that I would buy from stores never really fit my feet well. At that time, I found a pair of shoes I wanted on a magazine but I wasn't able to find them nearby.
That is when I realized that if I create my own shoes, I can create a pair that fits my sensibility and my feet. I used a piece of wood that I found in my home using a hatchet and a grinder and made a last. I deconstructed an old and unused leather bag and created the upper and sole using my own hands. The result was a shoe that fit my aesthetics and my feet.
After this incident, I became interested in shoemaking and wanted to pursue it as a career. I continuously made and wore my own shoes.

These days, I often find myself surfing the internet to find shoemaking information as a hobby. I want to continue shoemaking both as a career and a hobby.

By the way, what happened to the shoe repair business that I started on my own? After using up my savings and not being able to make ends meet, I closed up shop.

Kazuma Nishimura
Born on July 31, 1976.
Shares the same birthday as J.K. Rowling, the author of the Harry Potter series, and Chiyozuru Korehide, a legendary Japanese bladesmith.